We were happy to work with Twenty20 Payments to bring their vision to life. There were looking for a clear and subtle improvement in their branding and they came to our digital marketing agency to do so.
They wanted Twnety20 payments to be perceived as a contemporary brand and give a sense to people of how easy it is for them to start accepting credit card payments, along with the other services they provice. They also wanted to give some minor tweaks to their logo and a brand new website that would work well in all screen sizes. We worked hard to give them what they needed: A contemporary brand and consistent offline and online presence.
What We've Done
Branding / Graphic Design / Marketing Collaterals / Web Design
It all started with getting some new business cards and updating their logo just a bit to give them the branding image they wanted: clean and contemporary.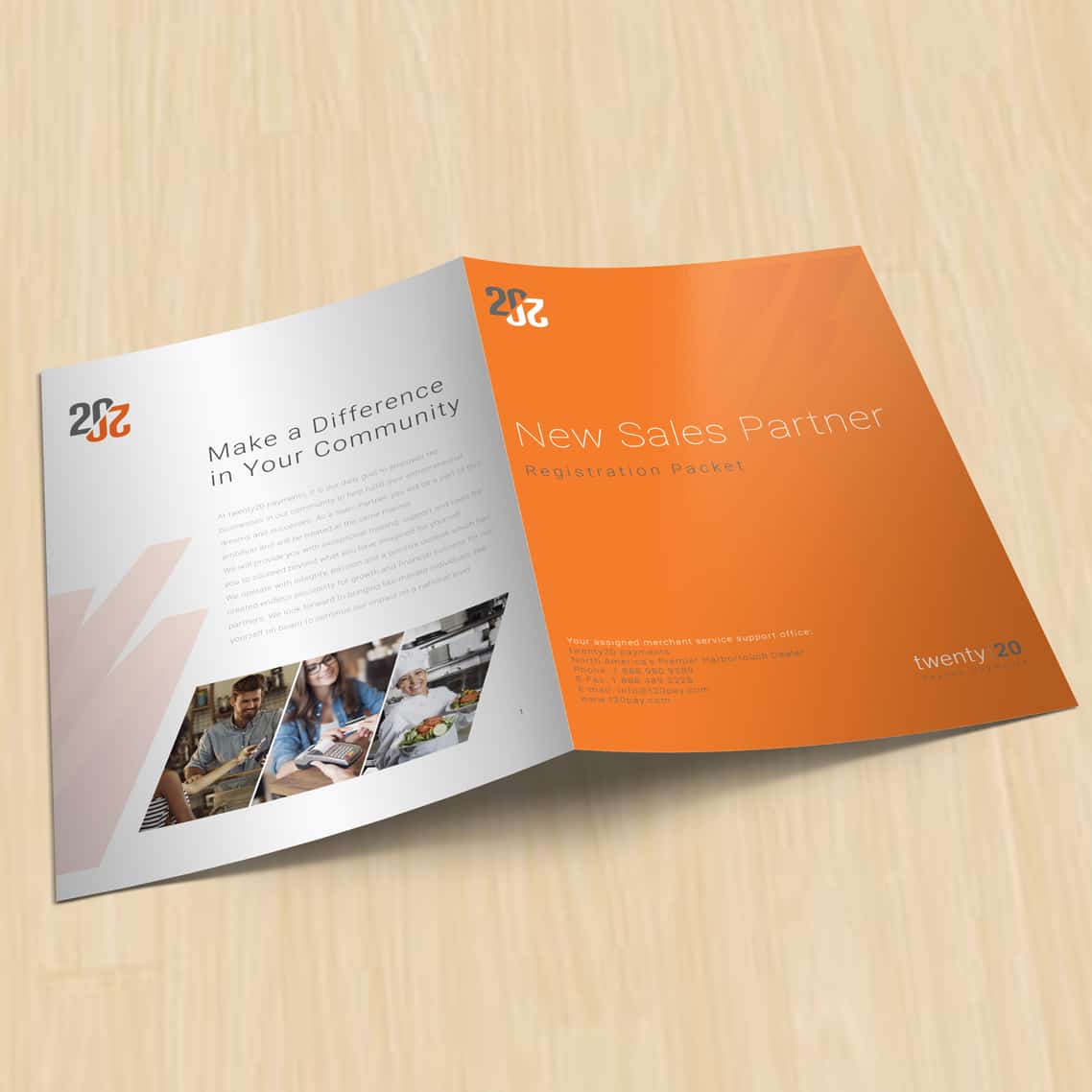 Branding
We helped T20 payments from updating the logo to have a more contemporary look to responsive web design. This also included new business card design, email signatures, an agent welcome packet, and iconography. Everything needed to convey their message: Credit Card Payments Made Simple.
Custom Web Design
We designed their website with web conversions in mind. The idea is to get people interested in getting merchant services to contact T20 Pay. Web Usability and easy-to-find contact information were key to do this.