Audisatt
We've worked with Audisatt to create an automated fiscal audit SaaS platform and a unique growth strategy and visual system for the online and offline world.
From a way to introduce the brand to a system that exceeds expectations with a unique experience.
Task
Build a System and Brand for Mexico's Top Fiscal Audit SaaS.
Strategy

Brand, UX/UI, Software Architecture

Design

UI/UX Design, Art Direction, Software Development

Client

Audisatt

Tactics

Paid Advertising, Marketing Automation, LinkedIn Outreach
Open Project
01 // Project overview
Creating fun & excitement out of the mundane world of fiscal audits.
Audisatt is the first Software-as-a-Service of its type. It is an automated fiscal audit tool for the Mexican market. We are humbled and proud of our work, not only in developing the software but also in strategizing and creating the brand to bring fun and excitement to the fiscal world.
02 // Challenges
A visual system that goes with the company's mission: Finding Anomalies.
One of the main features of Audisatt is going and analyzing thousands, if not hundreds of hundreds, digital invoices and the company's transactions to find what information is missing or needs to be added and, most importantly, if there are any anomalies or discrepancies. That is why we set out to create a brand and visual system that would be appealing to the eye and effortlessly reinforce and show what Audisatt is all about.
03 // Digital Implementation
Making a Simple-to-use and Friendly SaaS platform with Automation in Mind
Developing and designing a SaaS platform is never an easy task, especially when the complexity of the subject covered is high. We had to break down different displays to a minimum so everyone could understand where the fiscal audit problems were and how to tackle them. If you are a new accounting assistant or the CFO and CEO of a company, Audisatt makes it now easy for you to understand what's going on and how to find a solution.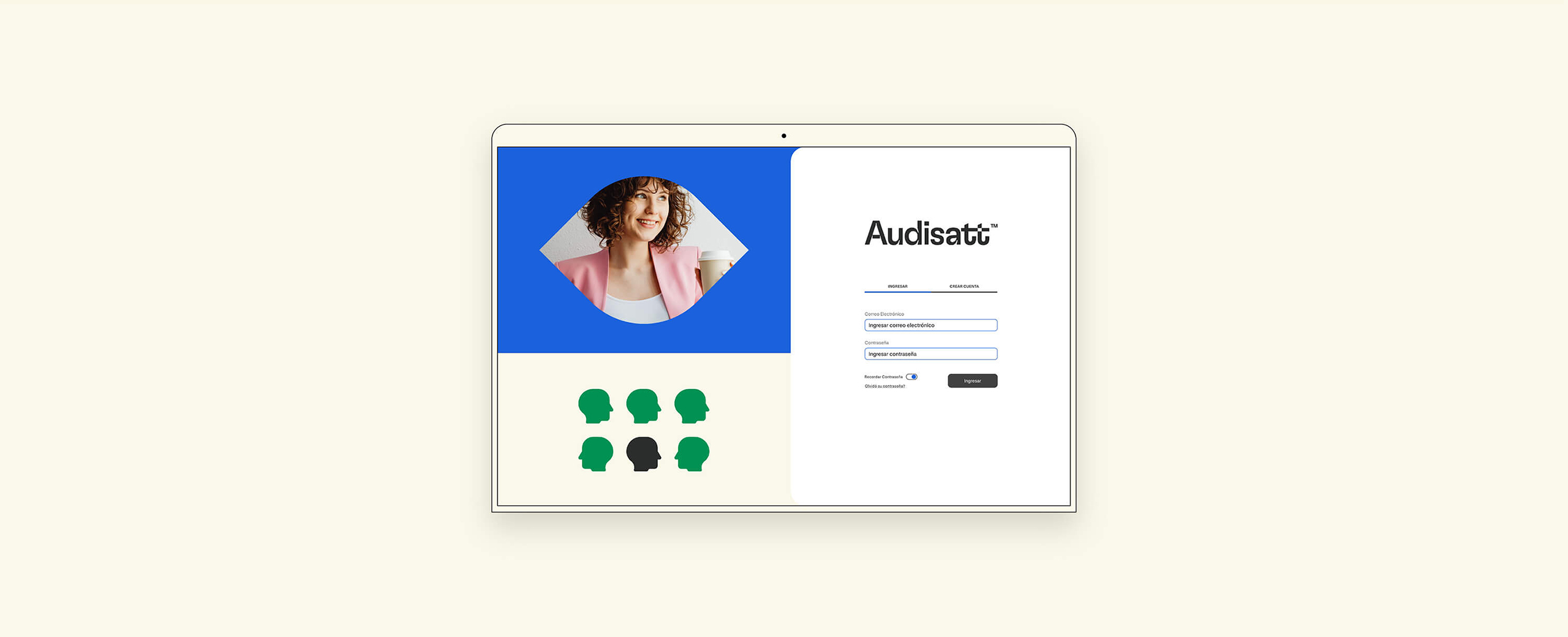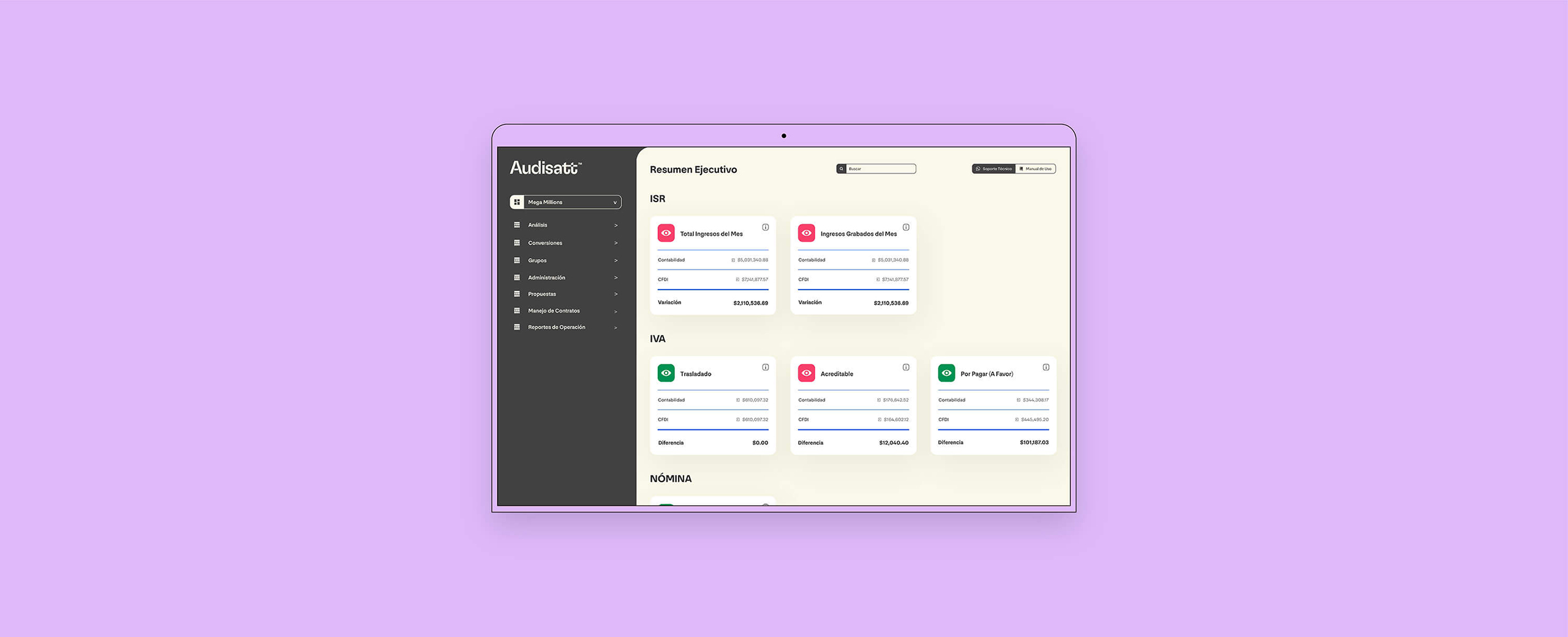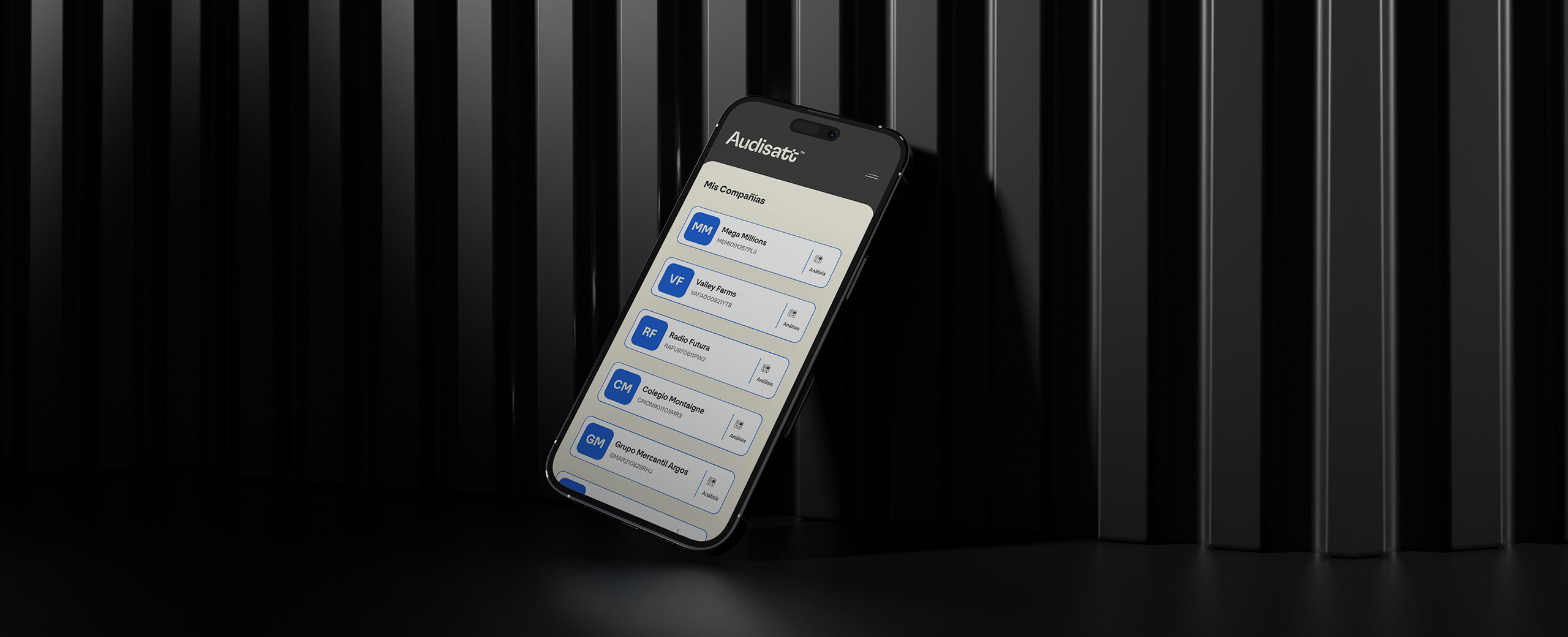 04 // Real World Implementation
Cohesive Support Materials and Collaterals to Support Online System
We had much fun with this brand since we could not only design and develop the system itself but also because we had the freedom to explore concepts for the brand and create sales and brand collaterals that go beyond the screen. This allowed us to create a complete brand experience that reinforces the brand message and is also fun to wear and use.
Let's Collaborate
Ready to

work with us?