We were invited to attend "Apple TV Tech Talk" last week in Austin. It was a great experience. It was a day packed with a lot of information about the new Apple TV and advice from Apple experts on how to develop better apps for the Apple TV. This article gives you a summary of what happened.
What you need to know
New Paradigm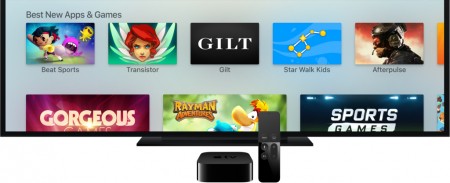 Apple's bringing a new experience into the living room. The new operating system tvOS takes some cues from iOS but, due to the hardware and remote limitations, sets its new set of rules and interactions. For example, where iOS experiences are for the most part meant for a single person per device, tvOS is meant to be a community function. The focus is to entertain multiple people and not just one person. Also, there is no way to touch a single point in the screen, so apps need to come up with preset interaction points. This so something completely foreign to iOS interactions.
Always Connected
Another difference between Apple TV and iOS devices is that the Apple TV is meant to always have a high-speed internet connection available. It might seem as if our iPhones are always connected, but that it is not a given. Also, internet speeds on iPhones and iPads might vary due on carrier coverage so that is something you have to keep in mind while developing apps. This is a very different approach for Apple TV, as it is assumed that disk space is limited and you have "packets" on demand. This means your app will be downloading content in an on-demand basis.
Siri & Input Devices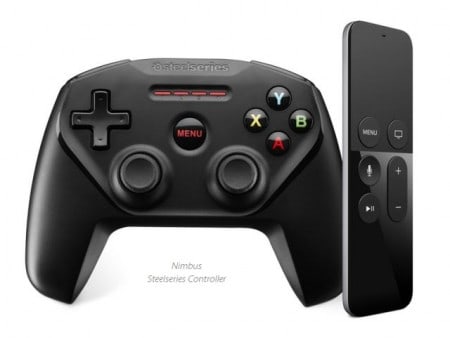 The most popular category on the App Store is, yeah, games. Apple TV will be bringing those games into the big screen with the Apple TV remote and third party controllers. This, I believe, will be huge. Now you will be able to download free games, or relatively inexpensive compared to gaming consoles such as the Xbox and PS4. Granted, this will not be the same experience as a dedicated gaming console, but you can play Rain Man after a hard day of work. The included Siri remote can also double as a controller when used sideways thanks to its gyroscope and accelerometer.
Apple TV Apps to Watch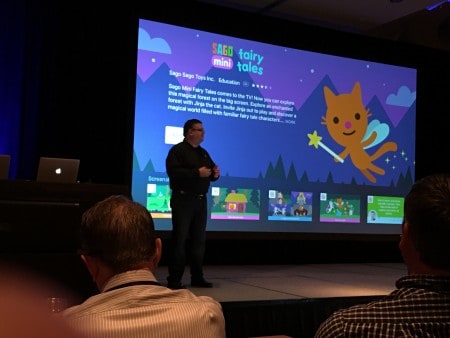 During the talks, Apple Engineers kept referring a group of apps as an example of apps that are doing things right regarding content and user experience. If you have an Apple TV you should check out these apps:
A Side Note
Something really caught my attention during the Apple TV Tech Talk was the Male-to-Female ratio. Whoever says that we don't have a gender problem in tech is wrong. There were somewhere between 250 and 300 attendees, and sadly I could only count 7 women. Yes, that is slightly over 2 to 3%. I do not know what the reason is, or how to solve it but it is truly sad.